DIGITAL MEDIA
Social Media Worth Liking
Working alongside social media engagement experts, we offer our properties the highest level of exposure through our own platform channels, as well as Corcoran's internal network of brokers and their active buyers.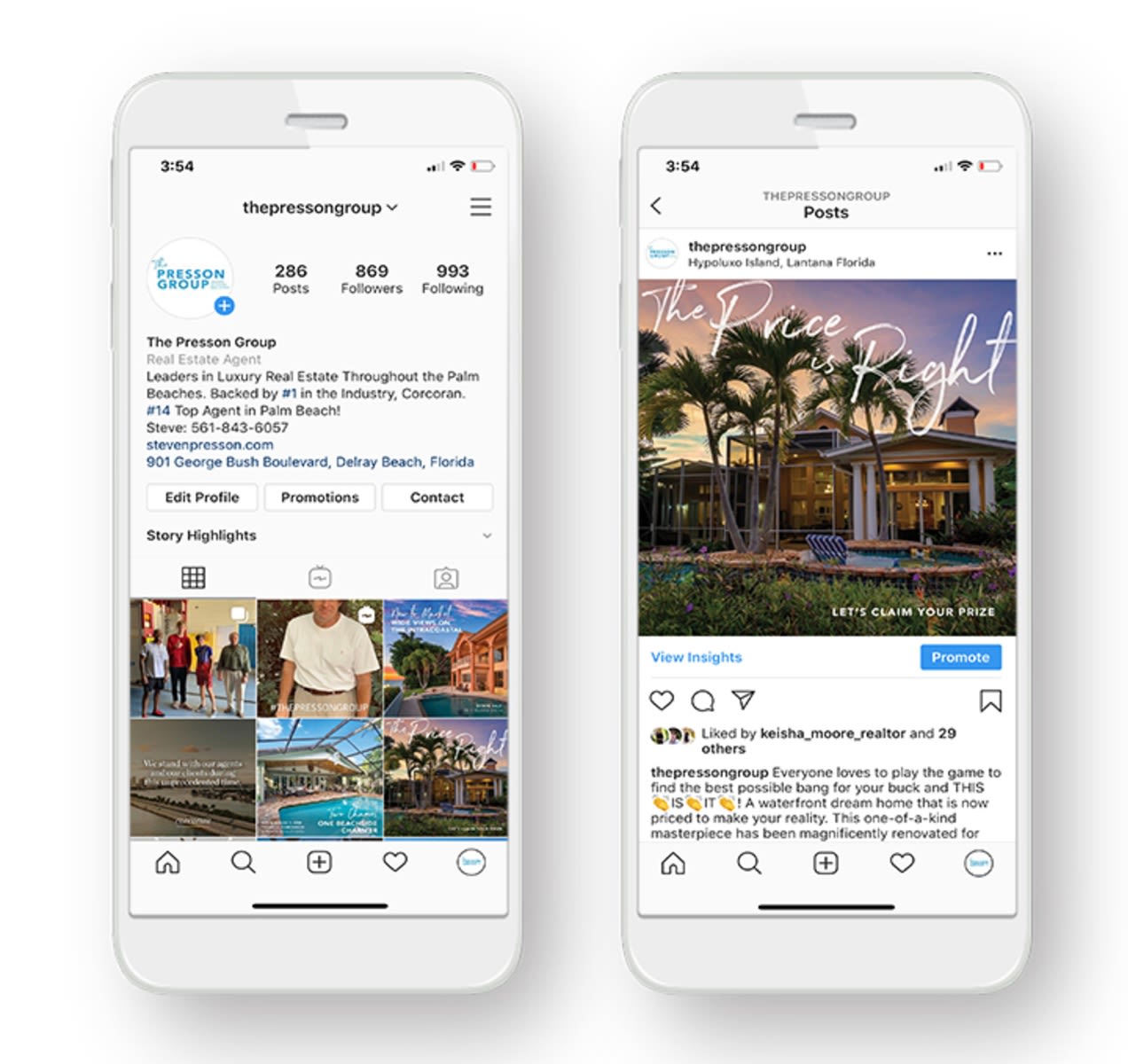 In addition to the strength of Corcoran's website, The Presson Group showcases their exclusive listings through their own highly trafficked website: stevenpresson.com. An exceptional strategy to gain leads on potential buyers in your local area and beyond.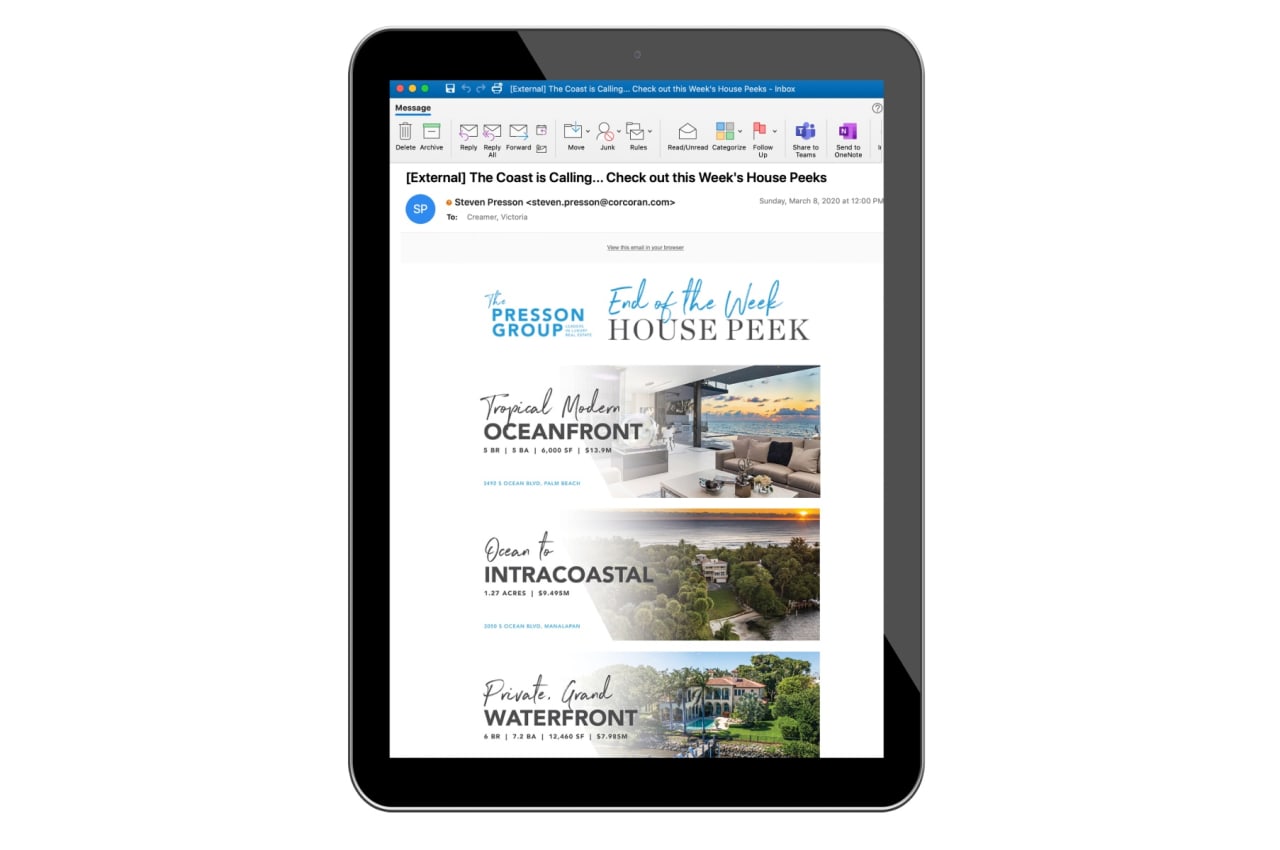 The Most Powerful Lead Generation
Corcoran's exclusive cutting edge Social AI Engine puts your property in front of the
right buyers at the right moment.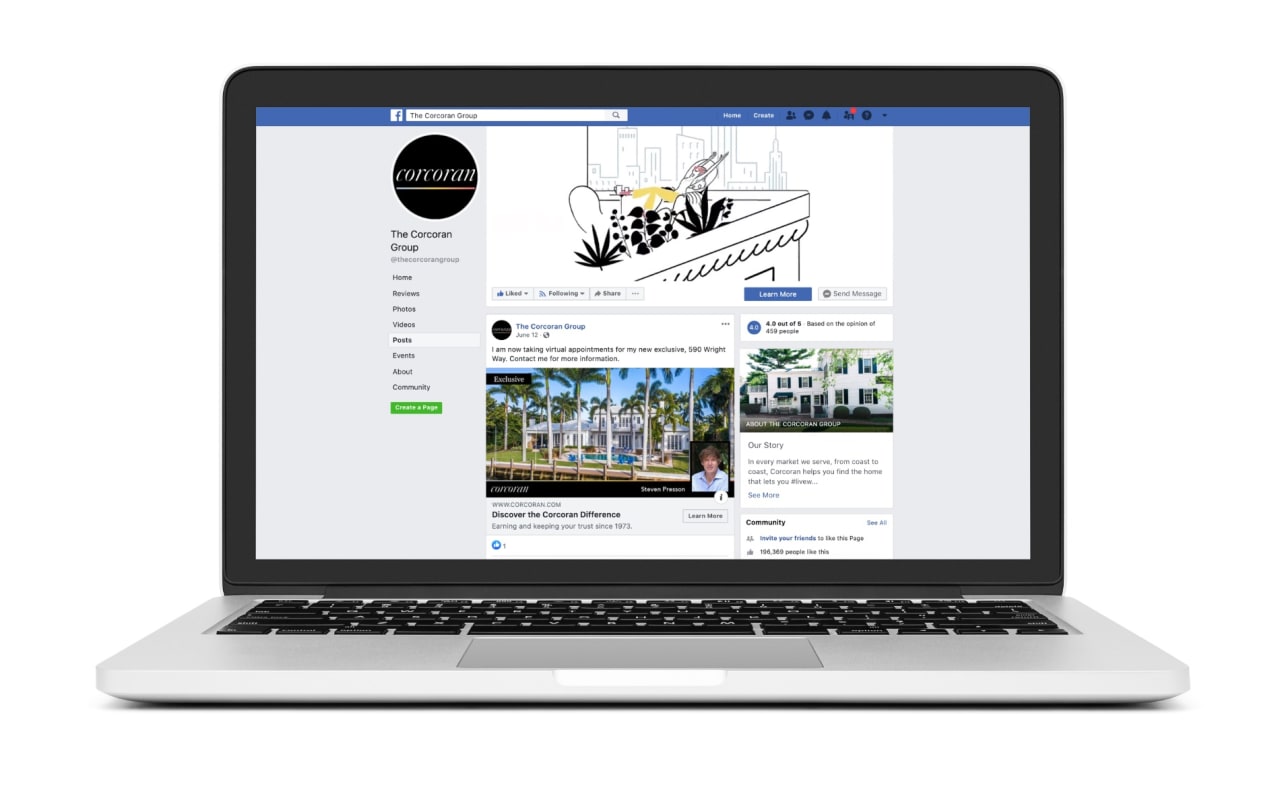 300% Increased Traffic to Listing Page
​​​​​​​
17x Higher Performance than Industry Average
Corcoran is the first large brokerage in your market to utilize artificial intelligence and big data in social media advertising on a company-wide basis.
We are able to identify people who are searching specifically for your type of property and show them your property's ad. This leads to millions of more visits to our listings every year compared to the competition. Our Social AI Engine is collecting and analyzing all that data in real time so we can show your property to the people most likely to buy it right now.